Perfect performance: the product is corrosion-resistant and has no metal additives, which has a significant insulation effect. Can be used in complex, changeable, harsh, and demanding places. The product has been tested by relevant testing agencies and has obvious resistance to acid and alkali and corrosion.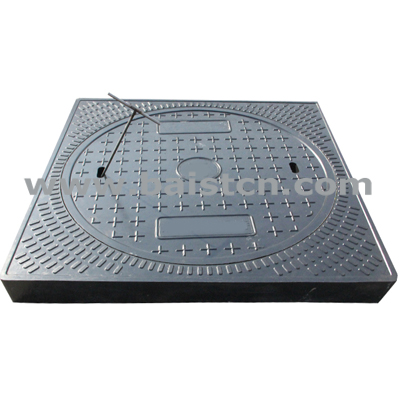 Environmental protection, non-slip, low noise: This product does not slip, no harsh noise and anti-interference phenomenon after the car is rolled. At the same time, due to the light weight of the product and the tight closure of the cover and seat, it overcomes other problems such as "jumping, rocking, ringing, and shifting" of other
SMC manhole covers
.
Due to the strong design-ability of SMC resin materials, it is possible to design corresponding specifications and add patterns or colors according to the different intentions and requirements of users. Once the products are in place with the infrastructure, the overall image will be more beautiful. And more coordinated with the surrounding environment. Its non-recyclability and service life reduce the overall cost of maintenance and use of the project.