The national standard quality of FRP
tree grate
composite tree protection board is worth selecting
Zibo best energy saving material Co., Ltd., founded in 2004, is a professional manufacturer of fiberglass tree grate.
The conventional size of tree grate is 1000 * 1000mm / 1200 * 1200mm / 1300 * 1300mm / 1400 * 1400mm
1. Select high-quality composite materials, after one-time molding at high temperature, the materials have no recycling value, solving the problem of stolen cast iron tree grate.
2. Without quartz sand and other auxiliary materials to reduce the cost, the product quality will always be the core.
3. The color and signboard can be customized. The commonly used colors are green and black. The signboard can be engraved with the company name, the slogan of caring for trees, etc.
4. The appearance is smooth and beautiful with uniform color.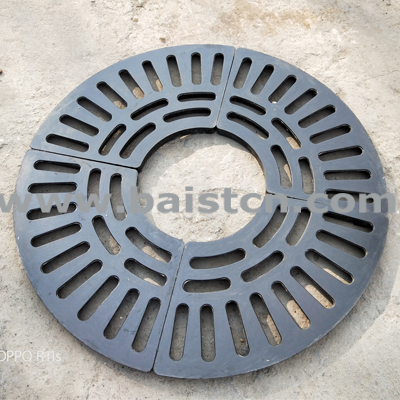 5. Resistant to acid and alkali corrosion, high and low temperature, anti-static, etc.
6. The quality and bearing capacity meet the use standard.
The quality of the tree protection board is guaranteed, and the installation cannot be sloppy. The foundation inside the tree pit must be flat. The tree pit must provide enough installation space for the tree protection board, and the tree girth size of the tree protection board should leave enough growth space for the trees. After the installation, the tree pit and the sidewalk should be in a horizontal state to avoid tripping the pedestrians.
Tree grate can not only protect trees and green environment, but also combine scenery and add visual feeling.