With the development of old village reconstruction and new community projects, the demand for manhole covers is increasing year by year, and the quality and safety of manhole covers cannot be ignored. Zibo best energy saving material Co., Ltd., founded in 2004, is a professional manufacturer of national standard manhole covers. It mainly uses BMC short glass fiber as the main material, which is molded at high temperature One time molding process, the prominent feature is that the material has no recycling value and will not be stolen.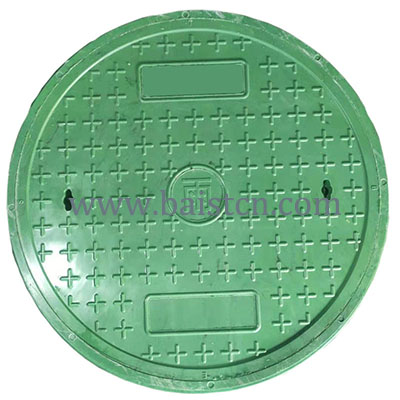 characteristic:
1. Light weight
2. Strong toughness, capable of bearing 15-20 tons.
3. Long life, saving capital and labor cost.
4. Anti theft. The material has no recycling value and has the characteristics of natural anti-theft
5. Practicability, through hole cover hole can speed up water discharge
6. Safety, with corrosion resistance, high temperature resistance, insulation and flame retardant, anti-static and other characteristics.
This kind of
manhole cover
is very suitable for the community, the price is also very preferential, the quality is also very good, friends in need can come to the factory for inspection.