Zibo Best Energy-Saving Materials Co., Ltd. supply SMC manhole cover, BMC manhole cover, trench cover, water grate and trench cover.
The company is a production-oriented enterprise integrating product R & D, production, sales and service.
The main products are resin sewer cover, composite manhole cover, polymer well cover, fiberglass well cover, anti-theft manhole cover, national standard well cover, gas station
SMC manhole cover
, heavy well cover, rainwater grate, trench cover, drainage ditch grate, single grate set grate, tree protection board, tree pond grate, tree pond cover, cable cover, power well cover, drainage ditch, etc.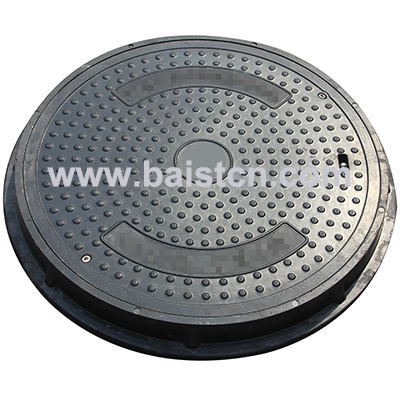 The product of Bayer adopts polymer composite material, which is molded in one time under high temperature. The material has no recycling value and has the characteristics of natural anti-theft. SMC well cover is made of SMC composite material, which is mainly composed of special yarn, unsaturated resin, low shrinkage additive, filler and various additives. It is a kind of molding plastic for dry manufacturing of unsaturated polyester FRP products. It is characterized by strong toughness, wear resistance, corrosion resistance and natural anti-theft. It can be used as high load without reinforcement. SMC high load well covers are commonly used in main roads, highways, docks, airport runways and other places.