Composite resin manhole cover has the characteristics of small specific gravity, high specific strength and high specific modulus. For example, the specific strength and specific modulus of carbon fiber and epoxy resin composites are much higher than those of steel and aluminum alloy, and have better chemical stability, friction and wear properties, self lubrication, heat resistance, fatigue resistance, creep resistance, noise reduction, electrical insulation and other functions. Shandong manhole cover manufacturers which good, to Zibo best energy-saving materials Co., Ltd. Composite resin manhole cover also has the anisotropic characteristics, which can be arranged according to the strength requirements of different parts of the product.
Rubber sealing has better shockproof and airtight performance.
Two vented holes are designed for the cover's easy lifting.
Customer logo, inscriptions and cover customized design service is supported.
Various color options is available and Black or Grey are recommended.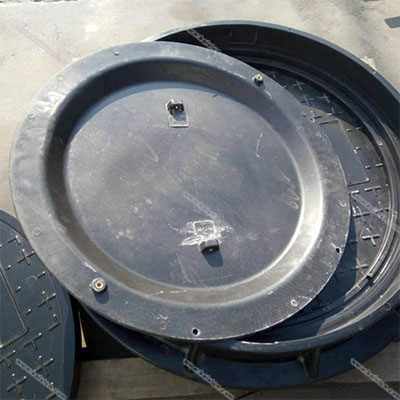 The composite manhole cover is made of unsaturated polyester resin by high temperature and high pressure molding. Its own high strength, high density, high tensile strength, outstanding impact force, but also has the advantages of wear resistance, corrosion resistance, environmental protection, no pollution, no protection and so on. At the same time, the
composite manhole cover
uses steel mesh to increase the internal strength, which can quickly disperse the pressure generated by people and vehicles, and ensure personal safety and industrial safety.