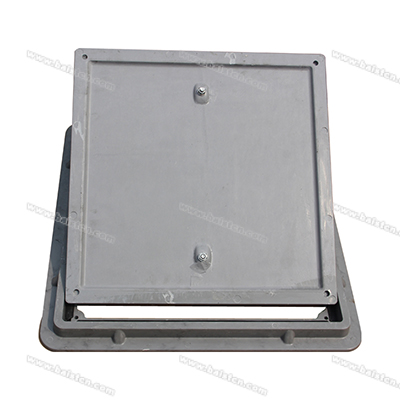 Zibo Best Energy-Saving Materials Co., Ltd. mainly engaged in resin sewage manhole covers. With its own R&D capabilities, advanced quality management system and perfect production process, it has been recognized and trusted by many customers.
The company has been adhering to the spirit of "stable, hard work, responsibility", and provides customers with high-quality resin sewage manhole covers based on the business.
Among them, the interior of the anti-theft resin manhole cover is reinforced with steel, and the key stress parts are especially strengthened. Under the inevitable impact of external force, the pressure can be quickly dispersed to ensure the safety of people and vehicles. There is no metal. In addition, due to the high strength of the
manhole cover
, it is extremely difficult to remove this small point of reinforcement from the manhole cover. The comprehensive performance of resin manhole cover is between cement manhole cover and iron manhole cover, which is better than concrete manhole cover. It can be used in the occasion of high technical requirements of well cover.
Against theft and safety options
Zero theft value, reducing potential accident and further maintenance cost caused by thieves.
Surface anti-slip thread guarantees safe road condition even in extreme weather.
locks are available as an option molded into the cover to improve security rate.
Non-electricity conduction and non-heat conduction.