Stable performance: weather resistance, acid and alkali occasions. Long fiber glass material without the steel bar using. The design of manhole cover choose anti-skid and no vent holes.
Durable service of cover:under the same conditions, the cover made by composite material the life will reach more than 15 years.
Social responsibility: use without recycle value can avoid the stolen problem. Nature anti-theft and fire retardant.
High comprehensive value: from the production cost, construction cost, product performance characteristics, service life, maintenance work and other aspects of analysis, glass fiber reinforced plastic material tree pool cover is undoubtedly quite cost-effective.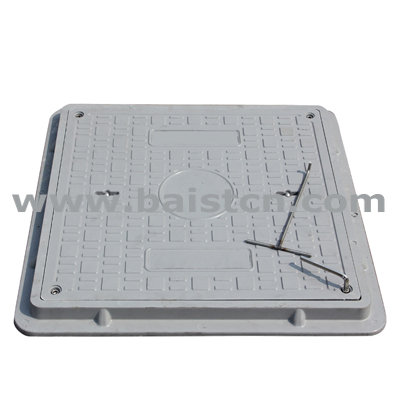 Innovative material improvements and structure performance, Square 600 D400 high load rating composite manhole cover conforms to BSEN124D400 class and is suitable for petrol station, also carriageway of roads ( pedestrian streets included), hard shoulders and parking areas for all types of road vehicles.
Square, round, rectangular type, there are so many different size and also can be customized. If you want to know more details of
FRP manhole cover
, pls feel free to contact me directly and welcome any inquiry.