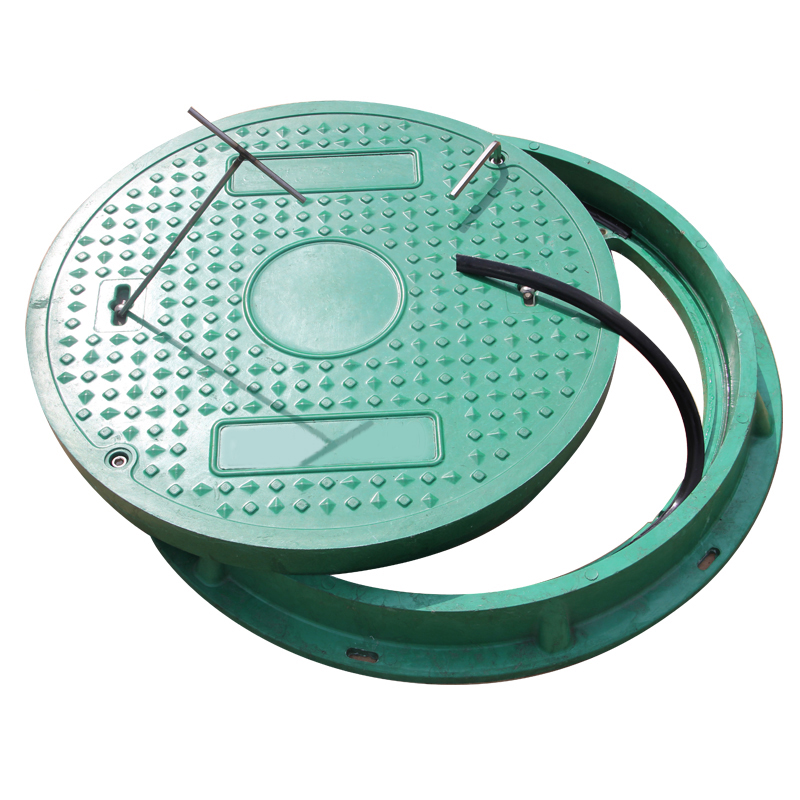 With
anti-skid
grain, no vent holes and screw lock design.
1. High load capacity
2. Flame retardant and reduce the noise.
3. Security, without recycle value.
4. Anti-corrosion, insulation resistance.
5. With rubber gasket
6. Non-slip surface design, no rust.
7. Durable, service life.
The resin manhole cover is different from the manhole cover on the market in that it is stamped out at high temperature and has high impact strength.
Beautiful and practical, high-grade: According to customer needs, complex LOGO and a variety of colors on the same manhole cover surface can be customized to make the pattern delicate, bright and clear. According to customer requirements, we can make all kinds of imitation stone surfaces and colors the same as various stone pavements.